Jaejoong 'JYJ' Jaejoong 'JYJ' On Twitter Trending Topics - For the third time Shorty Awards held. The event for the users of Twitter and social media that led to name Jaejoong 'JYJ' as Best Celebrity.
One vocal group JYJ personnel are victorious by 5668 the number of voters vote. The king of YouTube, Justin Bieber was chosen by 5136 people. Women are reportedly close to Justin, Selena Gomez was in the order of the 5th.
Korean singer, Jay Park is under Selena. Two other personnel JYJ Yoochun and Junsu are also in the top 10. While personnel Super Junior E-Teuk are in a position to-24. Two other personnel involved following the Super Junior.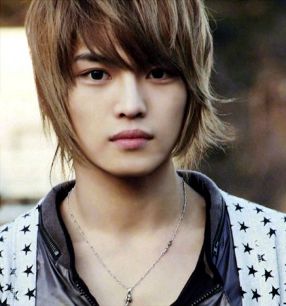 Not only in the category of celebrity alone Jaejoong victorious. He ranks 4th Shorty category Best Fashion Awards 2011. Thus was launched from shortyawards.com, Wednesday (03/30/2011).
In the music category Jaejoong should be satisfied by being in a position to-11. While his partner, Junsu and Yoochun in fourth place at position 36. In this category are the Jonas Brothers and Justin Bieber top rank number three.